Fun For the Whole Family on Garfield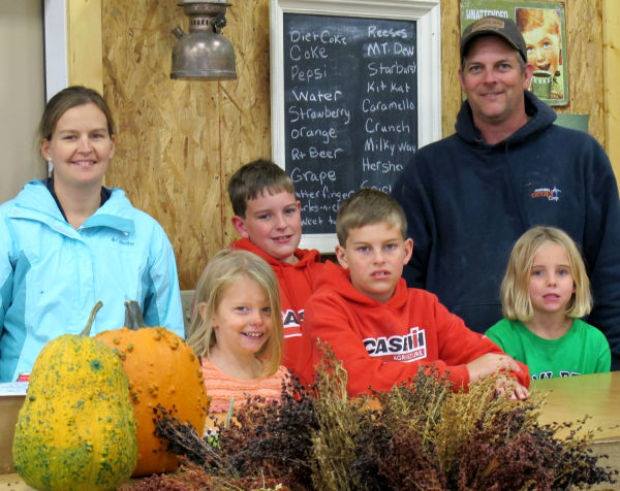 Mark and Nancy Kooima and their four children are the owners of Pumpkins on Garfield, which is located 3 miles south of Doon on Garfield Avenue.
Pumpkins on Garfield offers a variety of pumpkins, gourds, and other homegrown ornamental items available for sale as well as a nine-acre corn maze.
In the "shed", visitors will find much more than just your typical orange pumpkins. We sell 25 varieties of pumpkins, 12 variety blends of gourds, and 12 types of summer squash.